iQD011 – Infuze's "White Label" is out now on Beatport!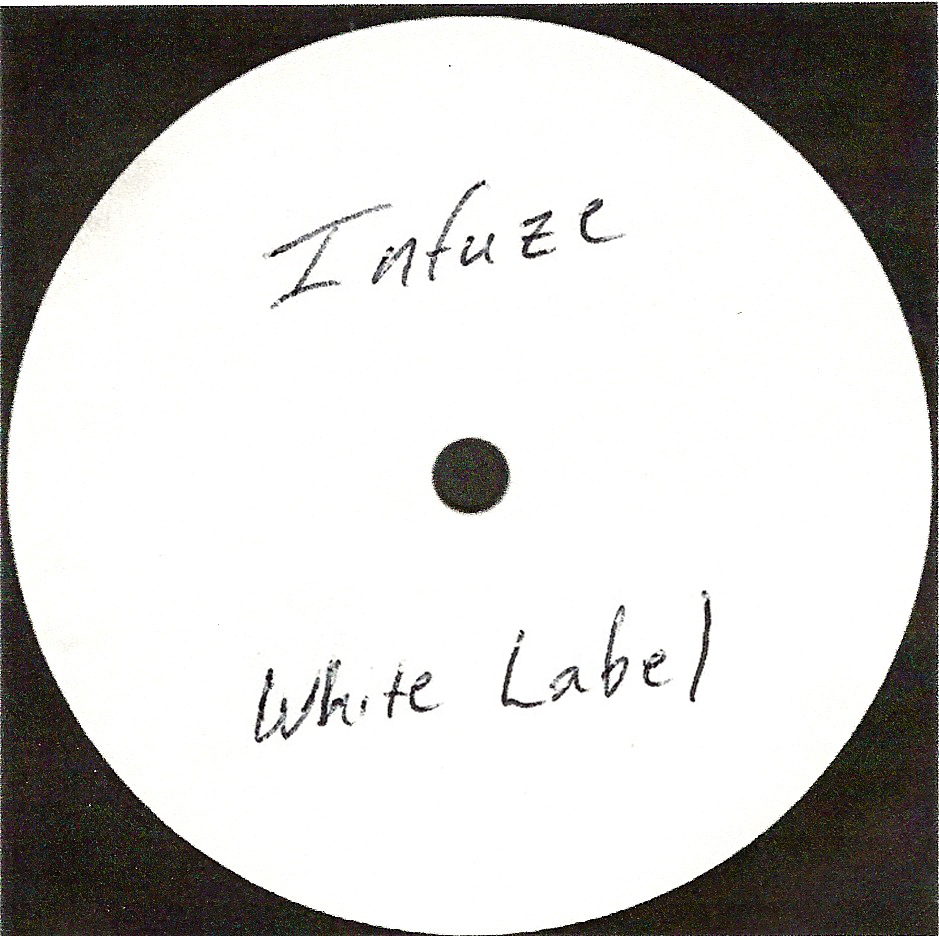 iQ Entertainment's eleventh release comes from bass heavy weight Infuze!
Years ago, if you remember, most good electronic music was only available on vinyl.  Back then, when you wanted to release a surprise record, you could press up 500 or 1000 "white labels" and send 'em out to all the vinyl shops.  These White Label releases were some of the most sought-after tracks for DJs all over the world because of their limited nature.  Fast forward to 2011 and MP3s.  Obviously, we can't press up a bunch of White Label vinyl – we are way too broke for that.  However, what we can do is provide you with the same experience from back then, but in the digital age – handwritten white record sticker and all.  Infuze and iQ Entertainment present: Infuze – White Label.  Available Friday, March 25th on Beatport.  We need your support!  We really want to pump this into the top 100 Dubstep.  It's a HUGE tune.  So far it has been getting play support from the likes of heavy hitters Hellfire Machina and Proper Villains.  Check it out!   In true White Label fashion, maybe it's actually a remix you will recognize.  In fact, we are sure you will.  Just don't tell anyone or Beatport will make us take it down!
Infuze – The New Infuzion DJ MIX by Infuze
Infuze also put together a dope, 30 minute mini mix with some of his favorite tunes of the moment, from Dubstep to Drum & Bass, as well as sneak peeks of some of the other jams he's got coming out in the coming months.
TRACKLIST:
1) Infuze – White Label VIP
2) Designer Drugs – Through The Prism (PLS_DNT_STP remix)
3) Flatland Funk & Tory D – Lose Control (Callum B remix)
4) Blame – Star (Doctor P Instrumental remix)
5) Bare & Symbl ft. Messinian – Bad Habit
6) Flux Pavilion – I Can't Stop
7) Reso & Vent – Rumble
8) Rrrump – Chubby Decker (J.Rabbit remix)
9) Gemini – Blue
10) Flux Pavilion – Bass Cannon
11) Grey Granite – Get Grimey (Infuze remix)
12) Evol Intent – Paradize City
13) Ways & Means – Kick A Hole (Hellfire Machina remix)
14) Breakage & Jess Mills – Fighting Fire
15) Camo & Krooked – Can't Get Enough
16) Delta Heavy – Space Time
17) Youngman & Crissy Criss – Kick Snare VIP
18) Infuze – Fuck more
19) Infuze & Code-D – Black Out (sneak peak clip)
PURCHASE ON BEATPORT: iQD011 – Infuze – White Label
---